Raven's Lucky Numbers Online
The Best Lucky Lottery Site on the Planet!
FREE DAILY PICKS!
FREE LUCKY NUMBERS!
FREE DREAM DICTIONARY!
FREE LUCKY HOROSCOPES!
FREE MONTHLY NEWSLETTER!

---

---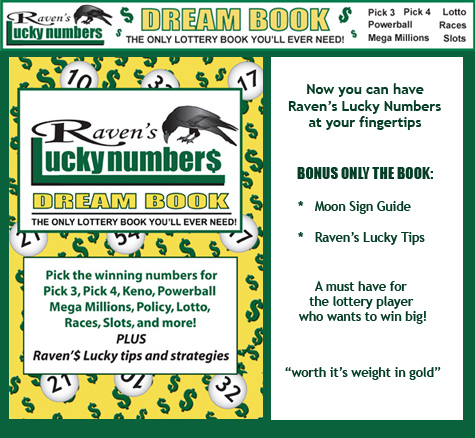 Raven's Book of Places – USA edition 
Over 10,000 US Cities listed!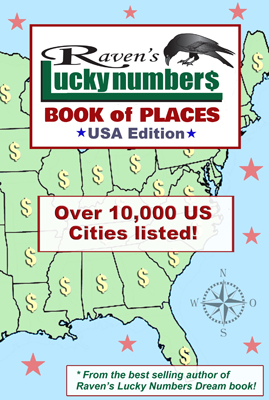 INFINITE 8 NOW AVAILABLE ON SHIRTS!
Take the luck of the infinite 8 with you every time you play!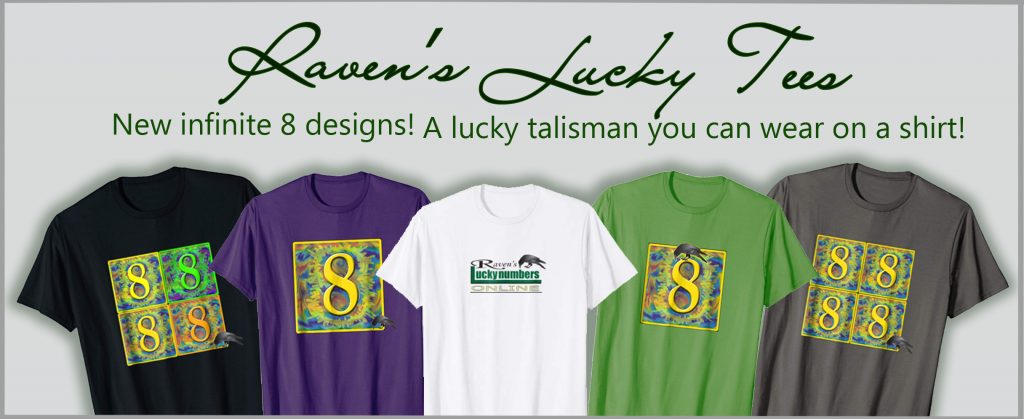 The Infinite 8 is a luck drawing talisman infused with psychic energy.
It is an 8 which is the money number
Sideways it is the symbol for infinity to attract infinite abundance.

---